Wood fuel brings trees back into bloom
21-11-2006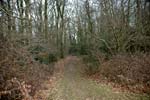 Woodlands for sale throughout the UK. Call
01727 701641
for current availability in your area.
Vantage Land
01727 701641
www.vantageland.co.uk
Wood is a renewable and sustainable source of energy, which unlike oil or coal can be replenished through new growth and planting.
Burning wood gives off carbon dioxide, just like fossil fuels, but this is balanced by the carbon absorbed by the growing trees.
Wood not burnt as fuel will still release the same amount of carbon dioxide when it eventually decomposes. Providing it is not transported long distances wood fuel can be a virtually zero-carbon source of energy.
About 14% of land in Wales is covered by trees - more than the UK average. At present very little of this wood is used for energy and there is huge potential for greater use of wood fuel.
Conifers were planted on The National Trust's Ysbyty Estate near Betws-y-Coed in the 1960s and 1970s to provide shelter and as a cash crop. When timber prices fell dramatically in the 1990s such plantations became uneconomic. They can also be an unattractive part of the landscape. As part of a sustainable programme of woodland management, conifers are being removed to be replaced by a more natural cover of native broadleaf trees.
The wood generated from Ysbyty is chipped to provide fuel for a wood chip boiler which heats the Trust's offices and estate buildings. The switch from oil-fuelled heating will save over £1,500 each year. Visitors can check an ongoing calculation of the amount of carbon emissions being saved by use of the new system.
Manager of the Ysbyty woodfuel project, Trystan Edwards, visited Austria to see how wood fuel is used there and how Wales could follow suit. "I was impressed by how normal it is for householders to rely on wood for heating their homes," he said. "Our natural resources in rural Wales makes wood a really attractive option. The need to reduce greenhouse gas emissions and use more renewable energy sources makes it even more so."
Following the success of The National Trust's first biomass system in Wales, work is underway to install a woodchip heating system at Dinefwr Home Farm in Carmarthenshire. The boiler will supply heat to the granary building which will be the main workshop and offices for the estates team and volunteers. It will be in use by the end of the year.
Timber from the Trust's estates in the area will be chipped to fuel the heating. There is potential for thinning and coppicing as part of sound woodland management to generate fuel. Thinnings often go to waste but the potential to generate income makes woodland management more viable.
Trystan Edwards has seen the range of benefits of using wood fuel. "With a guaranteed outlet for the wood it makes sense to manage woodlands. If we take care when working the woodland it can also benefit biodiversity. By using a local product instead of imported oil we can support local businesses and use local labour."
The project at Ysbyty would not have been feasible without support from the EU Objective One funded Wood Energy Business Scheme, to make the technology affordable.
Through careful management the woodlands and forests of Wales offer huge potential for energy supply which can help counter the causes of climate change.
Get the latest woodland news direct to your desktop with the Woodland Owner RSS feed

.