Landowers Urged to Make the Most of Woodland
26-01-2007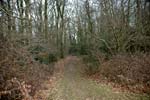 Woodlands for sale throughout the UK. Call
01727 701641
for current availability in your area.
Vantage Land
01727 701641
www.vantageland.co.uk
Landowners in Aylesbury Vale have been urged to take advantage of the huge economic opportunities that woodland offers, at a conference held today.
The Chiltern Woodland Forum has been taking place at the Green Park Centre in Aston Clinton.
Speaking at the conference was Aylesbury MP, David Lidington.
During his speech, Mr Lidington called on the Government to encourage the growth of clean, local energy generation.
He said technological progress had made making wood burning boilers more efficient as well as significantly cleaner than traditional gas and oil burning ones.
He also pointed out that, on top of its environmental advantages, locally-sourced energy has the benefit of being far more stable than the country's current energy supply, saying, 'you can be more confident of security of supply from Ibstone or Radnage than from Iran or Russia'.
Speaking after his speech, Mr Lidington said: "There are huge environmental benefits to using wood as fuel. As I told the forum, Barnsley Borough Council has saved nearly 3,000 tonnes of carbon dioxide emissions a year by installing wood-fired boilers in community housing and other public buildings.
"There is no reason why we can't grow produce wood locally to meet a much of Bucks' energy demand. Just last year, I met a farmer in Bledlow who is very keen to install a small generator to provide 'green' heat and electricity for himself and his neighbours. It's a great idea which we should all be supporting.
"And it could be done without damaging our local woodland. In fact, proper woodland management produces a lot of timber, for example through thinnings, and a proper strategy should take advantage of that.
"Economic renewal can be the ally rather than the enemy of conservation."
Get the latest woodland news direct to your desktop with the Woodland Owner RSS feed

.